The Latest
A Judge Gave A Child Molester An Extremely Light Sentence, Then His Victim Took It Into Their Own Hands…
A Louisiana man was unrepentant and faces a mandatory life term in prison after confessing to the brutal killing of his girlfriend's convicted molester. Moreover, he said he is "not sorry" for what he did.
Jace Crehan, 23, of Walker, Louisiana was found guilty of second-degree murder by an 11-1 jury verdict. Louisiana requires just 10 of 12 jurors to vote for conviction in felony trials. Crehan will receive a mandatory life sentence for the 2015 killing of the man who molested his girlfriend, Brittany Monk when she was a child.
At the time of the killing, Brittany was 17 years old and pregnant with Jace's child.
The alleged molester, Robert Noce Jr., 47, is a former boyfriend of Brittany's mother who raised her for 10 years. Noce pleaded no contest to charges of sexually molesting Monk as a child in June 2015 and received a very light sentence of five years probation.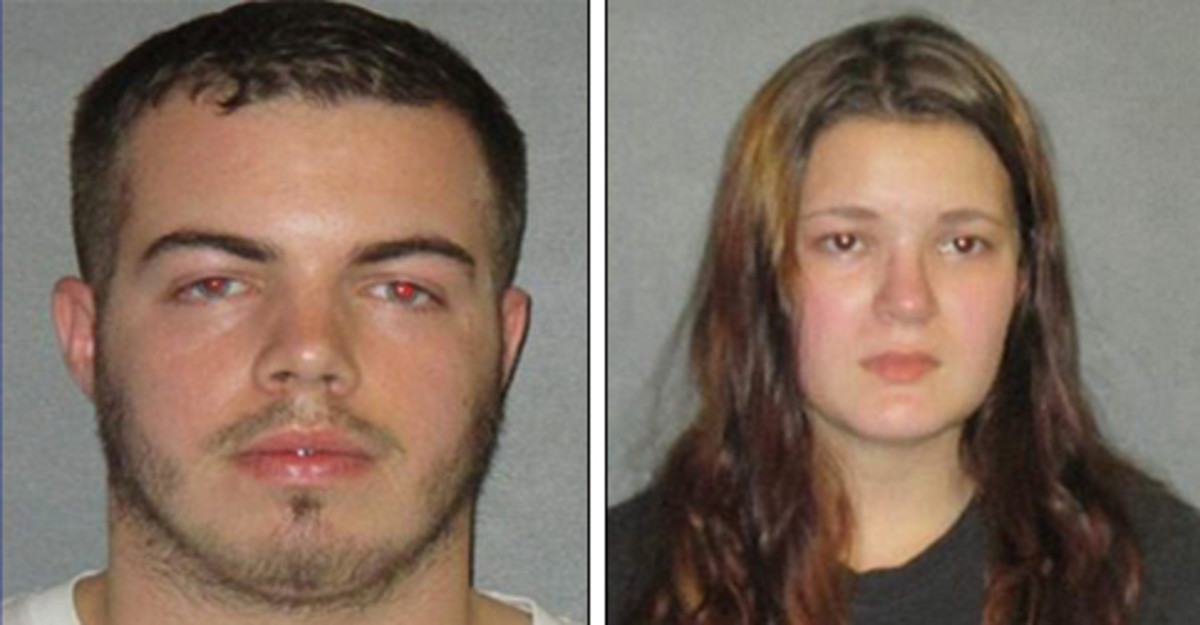 So, Jace decided to put justice in his own hands. 
Two weeks after Noce's sentencing, on July 4, 2015, Jace and Brittany went over to his trailer to exact their own sense of justice.
They tied up and beat Noce before Jace stabbed him with a kitchen knife, strangled him with a belt, and left his body in a 55-gallon drum on Noce's property.
Jace said that he and Brittany did not originally intend to kill Noce, but to tie him up and beat him so he would "feel the fear that she felt."
He stated they only killed Noce when he awoke from being knocked unconscious and lunged towards Brittany.
"I feel a lot better. It's not regret," Jace added. "Is it remorse? I'm not sorry for what I did."
Jace initially lied to police about Brittany's involvement in the murder, but when investigators confronted him by saying his girlfriend's DNA was found at the scene, Jace admitted that Brittany was in Noce's trailer at the time of the killing.
"I was lying about Brittany's involvement because I don't want anything to happen to her," Jace told Moore in his interrogation.
Brittany, who was pregnant at the time of the murder, pleaded guilty to manslaughter and faces up to 40 years in prison. While Jace faces a mandatory life sentence.
Sources: OpposingViews, The Advocate, BizPac Review