The Latest
What This Woman Did After CPS Took Her Children Away Is Absolutely Disgusting…
For most, "bad parenting" is a myth because they assume that no parent would do anything bad for their children. However, a bad parent comes in many shapes. Some are so obvious that they can be spotted from space through the eye of a needle. Some are a bit more subtle but all are destructive.
It's one thing to be dipped in venom by those you don't really care about, but when it's by the person who is meant to love you, hold you, and take the sharp edges off the world while teaching you with love, wisdom, and warmth how to do it for yourself, it changes you. There is a different kind of hurt that can only come from a bad parent – someone who is meant to love you. Kind of like being broken from the inside out.
Any negative behavior that causes emotional damage or contaminates the way a person sees himself or herself, is toxic. A toxic parent treats his or her children in such a way as to make those children doubt their importance, their worth, and that they are deserving of love, approval, and validation—just like how this one mother did.
In this case, social media users have been horrified by a video that is making the rounds. In the video, "Honey Rose" the unsuitable mother, is heard explaining why Child Protective Services took her seven children out of the house (CPS). But, shockingly, rather than being upset, Rose was celebrating the occasion, that she had more time to party.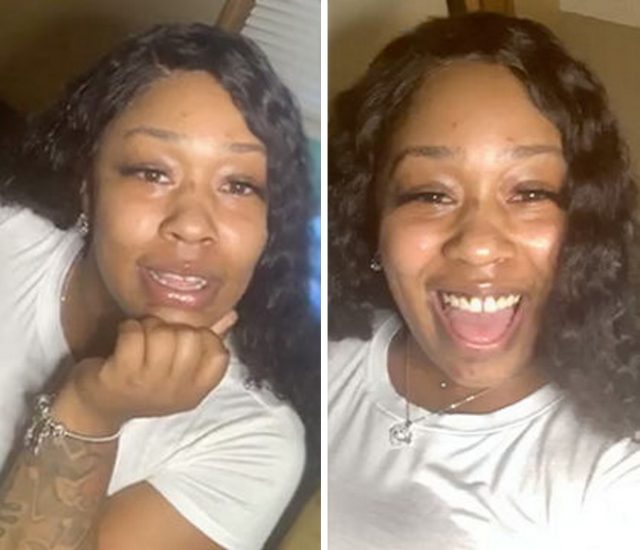 In the live stream, she was heard saying: "They came and got them b*tches! They gone, them b*tches gone." The unfit mother wastes no time happily exclaiming, "They gone, them b*tches gone," she continues. "All 7 of them!"  referring to CPS removing her children from her home. As she smoked and drank she sang: "It's a party, it's a party, it's a party" while gyrating on the couch.
She exclaimed, "They took my kids!" while feigning tears, but they were tears of joy. She added, "Them kids were bad as f*ck anyway. F*ck them kids!" and "It's the happiest day" of her life.
"I should have took a picture of them m*therf*ckers when they was leaving out the door. I should have recorded," she said in the video.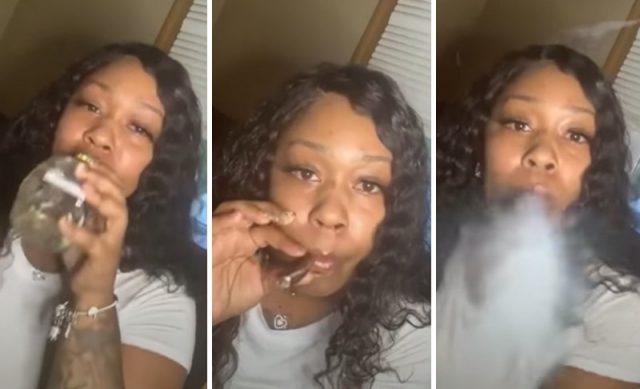 As she apparently receives some backlash in the comments, she responded: "Y'all mad because I didn't want my kids. Them m*therf*ckers came up outta me. I got a right to want 'em or get rid of 'em. And, I got rid of them m*therf*ckers."
She alleged that she purposely had the kids removed, explaining: "I knew what I was doing the whole time. I m*therf*cking went live and embarrassed myself on purpose so y'all could call them people, so they could come get these ugly a** m*therf*cking kids, and guess what? It worked. It didn't even take them a whole 3 weeks to come get them m*therf*ckers!"
"They came and got 'em, they gone, and I'm happy, n*gg*r. I'm drinking. I'm smoking! Them kids gone!" she went on.
But sadly, not all of her viewers were disgusted, with a few of them supporting Rose, with one even asking: "Girl, how do I get them to come get mine?"
"Inbox me," the unfit mother responds. "I'll tell you how to get rid of them m*therf*ckers quick, fast."
Disturbingly, more than one viewer wanted to have their children taken also, as Rose read off names and asked: "How many you got?" before adding, "Inbox me," to the people looking for information on how to get their own kids taken away.
As givers of life, mothers occupy an essential role in ensuring the ongoing survival of the human race. The bond between mother and child is commonly revered in societies as primal and sacred.
But what exactly qualifies as a bad mother? While moms who murder their children or injure them are obvious examples, in Honey Rose's case, who neglects her children for her own gain is somewhat still called evil.
The scarring and hurt that comes from a bad parent probably isn't something we talk about enough. None of us are perfect, including our parents, but there is a point at which imperfect becomes destructive, taking away from children the love, warmth, and nurturing they deserve and replacing it with something awful just like what Honey Rose did.
Watch it here: Youtube/Forever the Don