The Latest
She Shared Photos Of Her Heroin Addiction At Its Lowest Point, What She Looks Like Now Is….
Addiction is a very complex issue with no easy answers. But one woman is here to prove that recovery is still within reach, even for people who have hit rock bottom.
A mother has bravely shared harrowing photos of herself on Facebook in a bid to get others to seek help for drug addiction.
Melissa Lee Matos, of West Virginia, is a self-confessed addict, who at her lowest was like 'a dead girl' who barely left the house and forgot to feed her children. In a heartfelt post, Melissa called herself 'a needle junkie' who ended up covered in scabs and sores; the tell-tale signs of heroin addiction.
Melissa is in recovery today and can recognize how detrimental her actions were. She is sharing the ugly truth to serve as a cautionary tale to others who might be at risk for walking down a similarly dark path.
She shared photographs as proof, in order to shock fellow addicts into seeking help, which you can see below: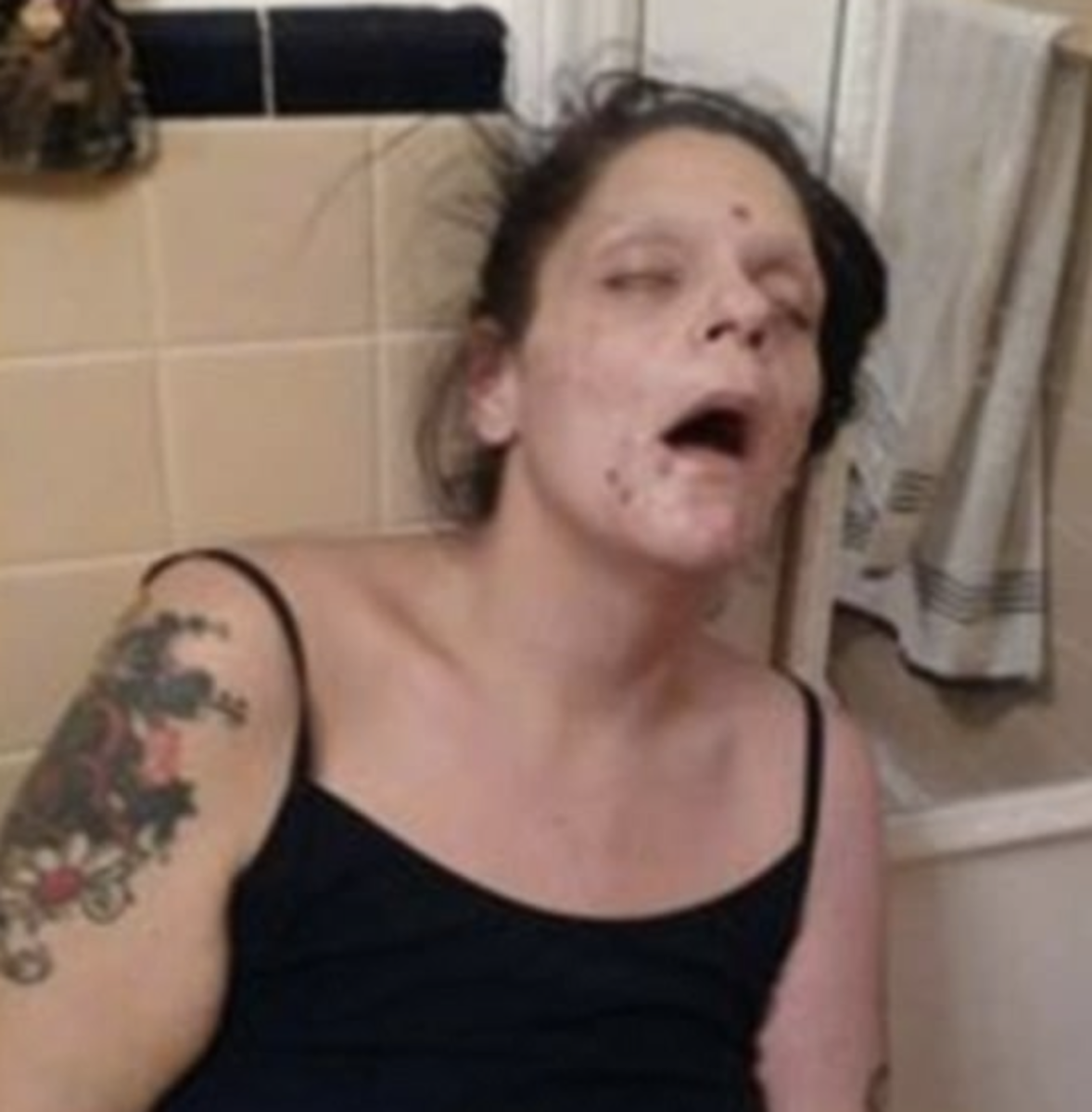 "I was so lost I couldn't imagine a life without using," wrote the mom in her Facebook post, which has been shared more than 46,000 times. "I just wanted to die. I didn't realize I was hardly alive."

"If you are currently in active addiction, this is my plea to you. Look at these pictures. Images of a dead girl. A needle junkie with a habit so fierce she spent days and nights in a self induced coma on her bathroom floor," Melissawrote. "A girl who would spend every cent on dope and forget she had kids to feed and take care of. A girl who lost every single thing she ever had. A girl who was so sick she thought she would never ever find a way out, until she did."

"If you are reading this and are going through the same pain I did, I am begging you to reach out. I died more than once. I have now found life. I promise you, there is HOPE. There is recovery. There is freedom and serenity and you are worthy of it," she added. "Please, please reach out. You do not have to suffer any longer. You are not alone. Just reach out your hand, I'm right here."
Melissa included her email for people to contact her and share their own stories of struggling with addiction.
Though she didn't initially state in her post exactly which drug she was on, the marks on her face, droopy eyelids, and partially opened mouth are often common signs of heroin addiction. Heroin addicts usually have what people describe as a "zombie look."
However, Melissa eventually revealed that it was heroin and Xanax she became addicted to after doctors had given her prescription drugs to help with pregnancy complications and postnatal depression.
Melissa , who called the photos that she shared on Facebook "images of a dead girl," pleaded with people who are currently in active addiction to get help. She also runs a Facebook page called "Recover Me" where she shares her story of addiction in hopes of inspiring others to get clean.
Sources: OpposingViews, Daily Mail, The Huffington Post, Melissa Lee Matos/Facebook