The Latest
She Asked Some Loud Teens To Be Quiet In The Theater, And Then She Heard From Their Mother…
You are frequently at the mercy of other people's ability (or lack thereof) to respect the most fundamental rules of public behavior when you watch movies. There is no shortage of nastiness, whether it is from standard Chatty Cathys or hooting and screaming fools.
However, when children are the source, things get more unpleasant. Currently, a mother is truly attempting to accept responsibility for her children's unpleasant behavior at the movies, which may be viewed as revolutionary.
Mom Kyesha anticipated hearing stories about magic, a fairy godmother, and glass slippers as she picked up her son and her teenage daughters from a Cinderella screening. Instead, she was horrified by a story that was told. Kyesha's son informed her that his sisters had been loud, talking, kicking the chairs in front of them, and overall acting rudely in the theater.
In fact, the woman seated in front of them found their behavior so bothersome that she turned around and requested them to be quiet.  But the girls mocked her while laughing.
Kyesha Smith Woods was quick to act when she found out that her daughter and stepdaughter were loud, obnoxious, and downright rude.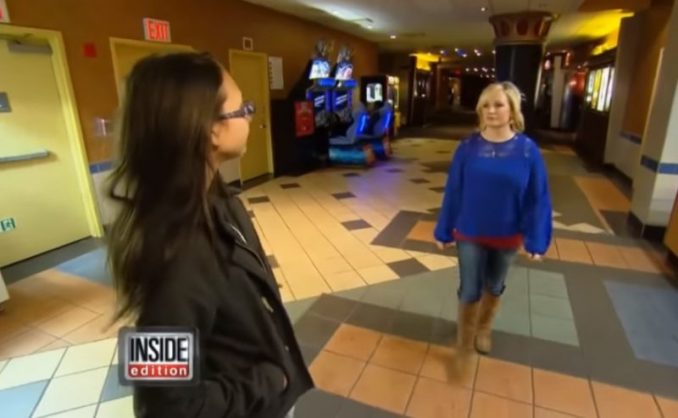 Looking for the woman whose movie-going pleasure had been ruined, she went on Facebook. Not only did the girls irritate this woman, according to Kyesha's status update, but she also approached Kyesha's kids after the movie and informed them that her husband had been laid off.
Kyesha wrote on Facebook:
"The woman was at the movie with a daughter of her own, probably for the last time for a long while, and the teens had ruined the outing. Kyesha was looking to find that woman and make it right.
This is a long shot, but I'm looking for a woman that was at Tannehill Premier tonight seeing Cinderella at 7pm. I dropped my teenage daughter, step daughter, and son off at the movie. My son later told me, much to my humiliation and embarrassment, that my girls were rude and obnoxious during the movie.
The woman I'm looking for addressed them and asked them to be quiet and they were disrespectful. After the movie she approached my girls and told them that her husband had been laid off and this was the last movie she would be able to take her daughter to for a while and my girls ruined that for her.
If you are this woman, please message me.
I can assure you that these girls are being strongly dealt with and appropriately punished. This rude, disrespectful, and awful behavior is unacceptable and they owe you an apology. My husband and I are having them write your apology letter tonight and we would like to pay for your next movie and snacks out of their allowance.
Please message me if this is you. I apologize profusely for their disrespect."
Quickly, Kyesha's status became viral. The majority of comments on the post were compliments to Kyesha for instilling in her girls such a crucial lesson in respect, but Rebecca Boyd, the author, left one of her own.
When Rebecca saw Kyesha's status, she was taken aback. She believed Kyesha would be disturbed that an unfamiliar person had approached her kids. However, Kyesha supported Rebecca. Actually, Kyesha told ABC News that she was appreciative of Rebecca for speaking up and praising her.
Kyesha and Rebecca really met after the post gained a lot of attention. In retaliation for the wrecked movie, Kyesha gave Rebecca an envelope at their meeting that contained letters of repentance from the girls as well as the girls' allowances.
While the new remake of Cinderella may not seem like the kind of film to attract the type of riffraff who generally ruin the moviegoing experience with disruptive cries for attention, it certainly seems to be the case in this instance. The two young girls in question are the teenage daughter and stepdaughter of the remorseful mother.
However, this mother went above and beyond to make sure that her daughters understood the importance of treating others with respect. Whatever you may think of today's youth, these girls have undoubtedly learned a lesson that they won't soon forget.
Wood is definitely teaching a much-needed lesson to parents everywhere on how to get over yourself and take responsibility.
But the story doesn't end there! The post reached so many people that strangers began to reach out to Rebecca Boyd with job offers for her husband.
Sources:
Taphaps
,
Abcnews
,
Lovethispic