The Latest
He Woke Up After A Night Long Drug Binge To Find Something Absolutely Ghoulish In His Basement…
A man just made a horrifying discovery, after a night of drug-taking, a man who had previously been convicted of child pornography woke up to see a naked girl hanging in his basement. However, anyone's skin could crawl on what the man did next!
After receiving a tip about a body and knocking on the door, police officers arrived at William Slaton's home at 3221 Yankee Road in Middletown and knocked on the door. Slaton was informed of their grievance, but he would not let them inside. Slaton retreated to his home and hurriedly exited the back to his messy yard after refusing to let officers inside. But before long, he was discovered in the backyard. Officers observed him tossing a barrel over the fence of his backyard and into the yard of his neighbor there.
The police then discovered a young girl's mangled corpse in a barrel on William Slaton's farm, and the 35-year-old Ohio resident was taken into custody on criminal charges.
Middletown police Maj. Scott Reeve said that the officers found a young woman's naked body inside the barrel once they opened it.
According to reports, the body was not only shoved inside the steel drum while naked but it was also dismembered and covered in blowflies. The Butler County Coroner's Office later identified the body as belonging to 21-year-old Cecily Cornett, a young woman from the Somerville neighborhood of Preble County who loved to hunt and fish, using dental records.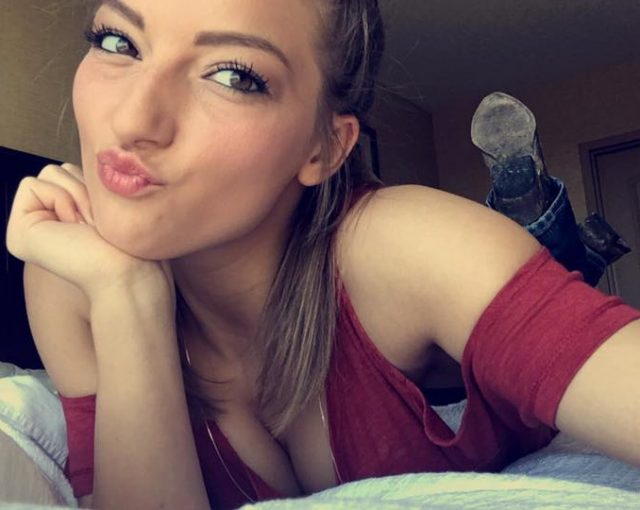 Slaton, who has a criminal history that includes a conviction for child pornography, told detectives he discovered Cornett's body after a night of drug use. After waking up, Slaton went downstairs and discovered Cornett hanging in his basement. Rather than calling the cops, he decided to mutilate her body, as investigators demands an answer.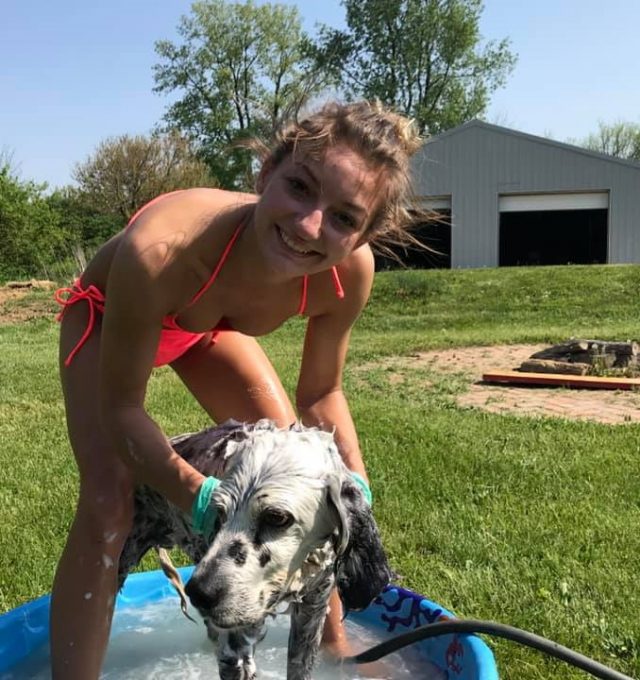 Slaton used a razor to shave off Cornett's tattoos and cut off all of her fingers. He then hid the severed fingers and skin in his basement in a sealed Tupperware bowl. Slaton allegedly admitted to leaving Cornett's naked body in his basement for several days before stuffing it into the drum in his cluttered backyard during an interview with police.
A woman who lived in Slaton's house then called a relative to share information about the woman's death, and that person, who lives out of state, called the police.
"There is supposed to be a person who died of an overdose three day ago at (3200 block of) Yankee Road. As far as I know the body is still there that's what I was told. She said somebody overdosed a few days ago and somebody put it in a 55-gallon drum in the backyard," the caller told the 911 dispatcher.
Cecily's mother Marilyn Cornett says it has been a lot of sleepless nights ever since the gruesome discovery and death of Cecily.
"I rarely sleep; horrific, I relive what he did every day," explained Marilyn.

She said she hoped Slaton would pay for what he did to her 21-year-old daughter. "I hate him, and I've never hated anybody," said Marilyn. "I just hate him. What he did to my baby, I don't know, I hope he pays for what he did. I pray every night mostly so he can't hurt anybody else too."
She posted recent as well as numerous childhood images of Cecily, a physically fit former cheerleader who liked fishing and hunting with her "Papaw," in a Facebook post, saying her daughter was not a drug addict and that the young woman was "loved."
"For everyone spreading rumors or telling lies……. our daughter Cecily Cornett was not unloved and was not homeless and was not a drug addict. She was very loved and 21 …..Some sick evil demon monster took and mutilated her beautiful body for a reason……. and he will pay for it!!!!!" Marilyn Hardy Cornett wrote in all caps in her post.
Teresa Sheppard, whose son attended Preble Shawnee schools with Cornett, shared fond memories of the young woman, as others described Cecily Cornett as "bubbly."
"The memory I will cherish of Cecily was when she came over to pick up a few starter plants of a lilac bush I have. It was a present for her grandma. Her smile and bubbly personality would always put a smile on my face," Sheppard recalled.
William Slaton was detained and accused of gross abuse of a corpse, tampering with evidence, and failing to report a crime or death despite the fact that the cause and manner of Cornett's death were not made public. In light of the findings of Cornett's autopsy, he might be charged with further crimes. However, this isn't his first run-in with the law, even William Slaton's bond was set at $210,000.
Sources: Taphaps, Dailymail, Meaww